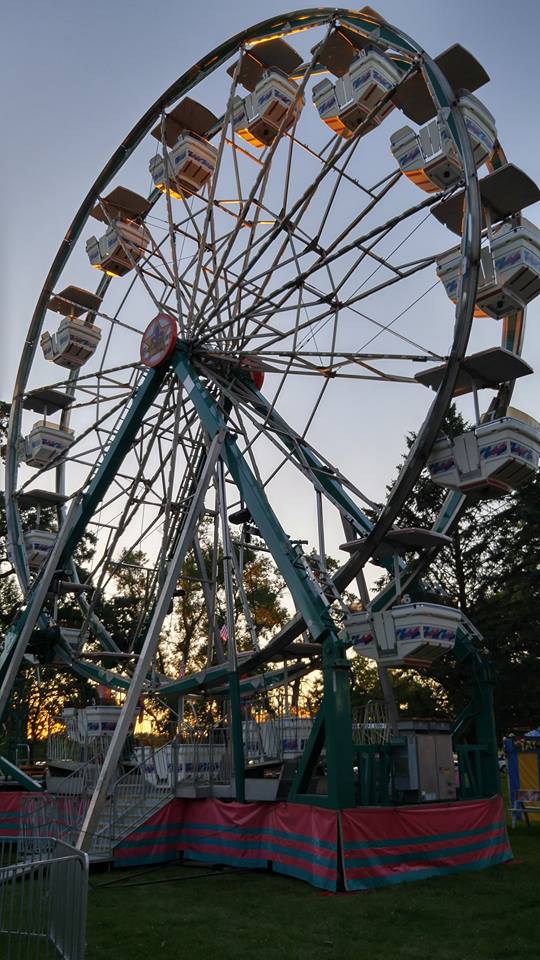 Jul 1, 2016
Twas the night before the celebration and all through the park,
many creatures were stirring, most long past dark.
The Ferris Wheel stood, high into the air,
with hopes that many riders soon would be there.
Children were nestled all snug in their beds,
while visions of parade candy danced in their heads.
Cheese curds and burgers, pork chops and pickles,
milk shakes and corn all there to give your stomach some tickles.
When out on the diamond there arose such a clatter,
because Delano's Legion Team pitcher struck out another batter.
Away to the tilt-a-whirl I flew like a flash,
to take a great picture and try to win myself some cash.
On the Pharaoh and Remix the sunset did glow,
it reminds me there is a beer tasting at the little city along the Crow.
When, what to my wondering eyes should appear,
but the Chairman of the committee and a gaggle of volunteers.
"Now Lions! Now Sportsmen!
Now, Chamber and Legion!
On, Athletic Club! On Jaycees!
On, people representing many a-Delanoian!
To the top of the grandstand!
To the top of the levee wall!
Now dash this way! Dash this way!
Dash this way all!"
We can't wait to see all of you in Central Park and on the parade route celebrating our town, our community, and our independence at Minnesota's Oldest and Largest 4th of July Celebration!